This year is proving, more strongly than ever, that gold never goes out of style. Jewelry fashion trends across the globe show a clear preference for the precious metal, and it's being used in a variety of innovative ways, including bold statement earrings and old-meets-new arm (and ear) cuffs. Here's what's hot and what's not as we head into summer and fall.
Necklaces revisited
While the choker, popular for several seasons now, remains in vogue (albeit in a slimmed-down, simplified incarnation that may include a single pearl or small stone), we are seeing a feisty comeback from the sautoir – the much-loved long necklace. Variations on the pendant and other features, including vintage revival themes (often involving gold), chunky mineral slices and large stones, make for an accessory that just radiates confidence and character.
These necklaces are making an appearance on the catwalks of Paris, Tokyo and New York – and local stores, too. Speaking of weighty, chunky but eminently wearable gold necklaces are also being touted as to-watch items.
Earrings with a twist
So much is happening with earrings this year that it's hard to know where to start. We are seeing an explosion in popularity of art-school earrings – big, bold designs that use all manner of materials. We are also witnessing a trend of fantasy-inspired ear cuffs and out-there asymmetrical designs. But while fashion seeks to push the boundaries, the pinnacle of elegance – pearl – is quietly enjoying a revival in delicate gold expressions.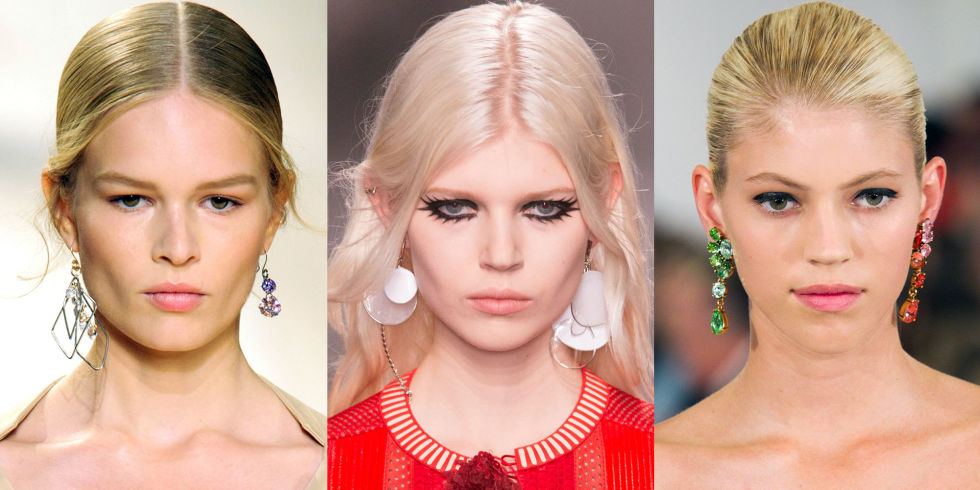 Mismatched earrings were a popular trend at London Fashion Week earlier this year, so expect to see those breakthrough to highstreet trends this summer. At the same time, inverted gemstones are making waves – breathing new life into the designs of old. And stones of all kinds, including diamonds, are seeing a striking colour palette this year.
Bracelets done differently
Bangles are back, as they should be. A layered bangle can complete an entire look, and pieces with in-set gemstones, of which we are seeing more and more, can reflect a sophisticated sense of style. Bracelets, too, are undergoing a revival – though they are being given a different take. It's all about sensual curves and fun futurism (think arm cuffs of gold and accompanying rings), with layered statement pieces setting the tone for the change of seasons. That said, classic designs like fine gold bracelets continue to enjoy high ranking in the fashion hierarchy.
Out with the old, in with the new
Just as you go through your closet every now and then and clear out the outfits you no longer wear or have any use for, it's worthwhile doing a spring clean of your jewelry collection. If there are rings, necklaces, brooches or other gold items gathering dust, consider selling them to update your look to fit 2017's jewelry trends.
Selling your unwanted gold jewelry is easy and safe if you know how. Ross-Simons Gold Exchange makes it a breeze for customers; all you need to do is sign up for a free seller's kit, ship your jewelry to us securely via Fed-Ex (which costs you nothing), and keep an eye out for the check – which will be with you as soon as 24 hours after we receive the shipment. We even offer free insurance with our shipping kits. It's the trusted way to turn your old gold into cash.