Traditionally, engagement rings are a symbol of love's young dream. Whether you are still happily married, or things didn't work out as you planned, your engagement ring doesn't have to be an emotion-laden asset you can't bare to part with. It could be a springboard to new success in life. Across the world, more and more women are seeing their rings not as an object of love, but as an asset that could fund their future. Women from all walks of life are boldly choosing to sell their engagement rings and other traditionally sentimental jewelry to help fund personal projects.
Empowered by other inspirational women, engagement rings are being used to write the next chapters by many. From starting a business, to furthering education; an old engagement ring can get you off to a great start on a new life journey. Whether your breakup was acrimonious or amicable, or you're still madly in love, an engagement ring can be difficult to part with. But while it may be painful to say goodbye to it, doing so can lead you onto your first few steps of a brand new and exciting adventure.
Taking the sting out of a divorce
Let's face it, many women find themselves selling an engagement ring because of a failed relationship. Divorces or broken off engagements can be incredibly draining, both to your emotions and bank balance. Many women sell their rings fairly early on in the process to help pay their lawyers' fees and other costs involved. Cancelled engagements often come at very awkward times for couples, with catering, flower arrangements, wedding dresses and other arrangements already in progress.
Your engagement ring can help lighten the financial burden involved in squaring your outstanding balances. And there's no shame in this – in a sense, selling your engagement ring allows you to make a clean break both emotionally and financially.
Helping out a worthy cause
Engagement rings are usually grand gestures, and as a result, hold great value. The sparkle on your finger might have dazzled you at the time, but as we grow older and wiser, we become less attached to material things. If the value of the rock no longer impresses you, using it to further a new or longheld ambition is a great way to put it to use. Celebrities are no strangers to this practice; Demi Moore is said to have sold her engagement ring from ex-hubby Ashton Kutcher for a staggering $250,000, while the legendary Elizabeth Taylor pocketed $5 million from her diamond after she divorced the legendary Richard Burton. After the sale, Taylor used the money to build a much-needed hospital in Botswana.
Selling unwanted jewelry can also alleviate the strain placed on the planet for resources. In fact, the secondhand jewelry market contributes to a large portion new gold jewelry being produced. Computer giant, Apple, recovered around $50 million in gold from broken iPhone in 2015, and 'dirty' gold mines are placing an enormous strain on our planet. So, if the environment is a passion of yours, recycling what you have could take off some of the pressure.
The start of a global empire
Almost every household brand name has its own version of rags to riches story behind it. Engagement rings are usually worth a pretty penny and can set you up for virtually any new venture. Monetizing an asset in the form of an engagement ring may just be the most financially, and otherwise, rewarding decision you make.
And don't feel nervous about your ambitions; the time for being entrepreneurial has never been more opportune. Mei Pak, owner of Tiny Hands, launched a successful food jewelry business (yes, you read that right) when she tapped into a very niche market. Pak always had a passion for food and jewelry and combined her two loves to create food-themed necklaces, rings, bracelets – you name it.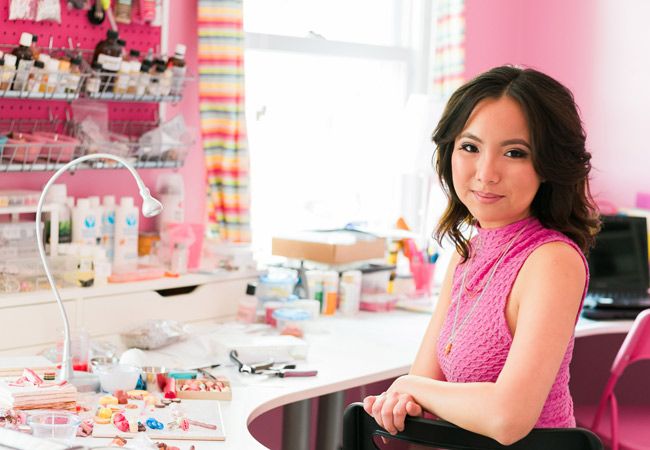 "One day in school, we were allowed to set up a small table to sell whatever we wanted during recess. I brought a zip lock bag of hundreds of tiny semi precious stone chips that I had gotten from my mom's favorite jewelry store for less than $10. I knew the other kids would love them and sold five little stones for $2.00." Never letting go of her dream to be her own boss, Pak pursued her childhood love for fashion and food to create one of the most unique online jewelry brands around – and a very successful one at that!
New beginnings
Talented people often struggle to secure funds to pursue their studies and, instead, settle for the career life may have dealt them. Using your unwanted jewelry to help pay for your college admission can help you pursue the career you've always dreamed of. Maybe your son or daughter has shown a passion and talent they dream of pursuing and sacrificing something you own could give them the chance they deserve?
A golden opportunity awaits at Ross-Simons
If you are feeling inspired, turning your unwanted gold jewelry into cash for your startup, to fund studies or to pursue your dreams has never been easier. At Ross-Simons, we make the process of monetizing your jewelry a quick and simple affair. Simply sign-up for your free gold kit and send us your items for evaluation. We take the utmost care with our sellers' items and guarantee the best prices for your goods – or you get your gold back. So contact us today and get the ball rolling on your next big life project!